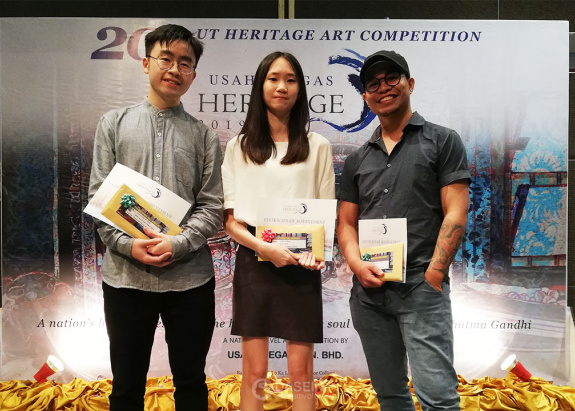 Dasein Fine Art students Low Sue Woon, Gabriel Pek Bo Yang and Jason Teo swept awards at the annual Usaha Tegas Heritage Art Competition 2019 and a combined cash prize worth RM4,000.00 and TGV cash vouchers. 
Dasein Fine Art alumni Cheng Yen Pheng, Ong Heing Fuong, Low Kar Lai and final year student Tan Siew San swept a total of 4 awards and whopping cash prize of RM170,800.00 at the prestigious UOB Painting of the Year (Malaysia) Award 2019.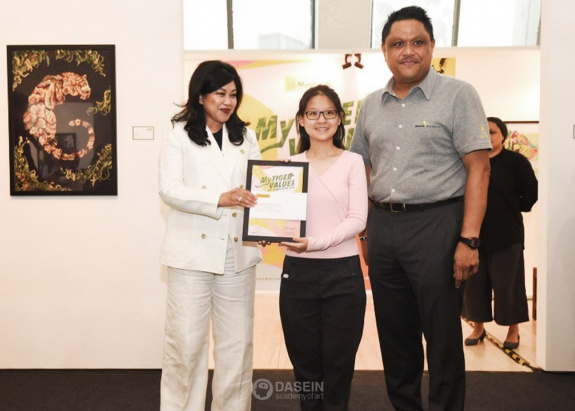 Dasein Illustration first-year student, Cheok Wen Yuen won 1st Prize and RM7,000.00 cash prize in the Sequential Art - From Single Panel to 8 Panel Editorial Cartoon / Comics category in Maybank MyTIGER Values Art Competition 2019.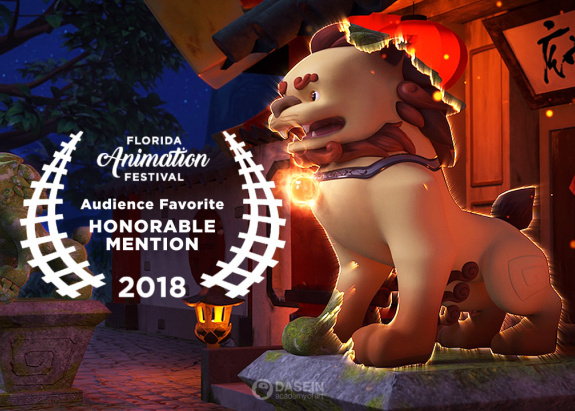 Dasein Animation students Lee Chi Cong, Chin Pei Qi, Seet Yong Wei, Tan Chao Ren and Tong Hao Yee took home the 'Honorable Mention in Audience Favourites' award at the Florida Animation Festival (FAF) 2019 with their final year project, the "Guardian Lion" animated short.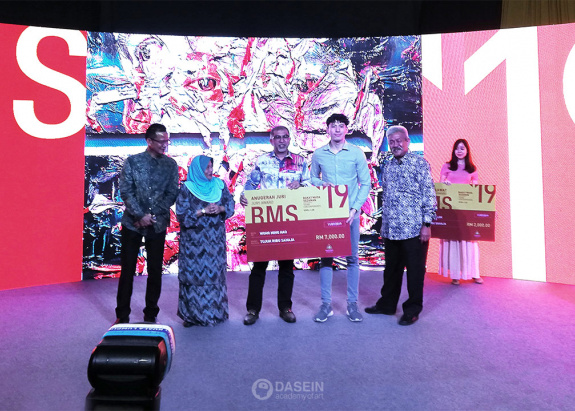 Dasein Fine Art alumni Wong Ming Hao and Lim Sin Peng bagged the BMS Jury Awards and RM7,000.00 cash prize respectively while Joy Ng Mei Lok's installation art won the BMS Visitors' Choice Award and RM2,000.00 cash prize at the prestigious Young Contemporaries 2019.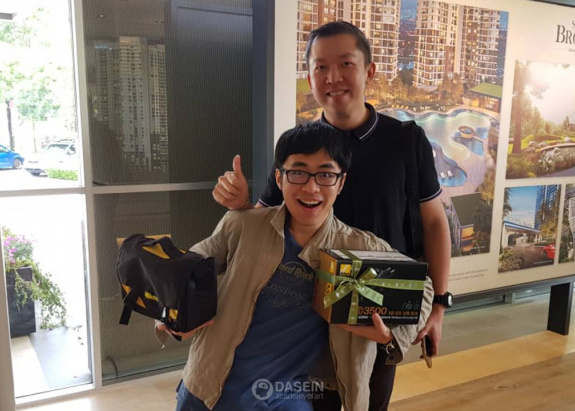 Dasein Animation alumni, Leonard Yap won 1st Prize at the Desa Park City Moments 2019 Photography Contest, winning a Nikon D3500 DSLR camera for his beautiful photo entry.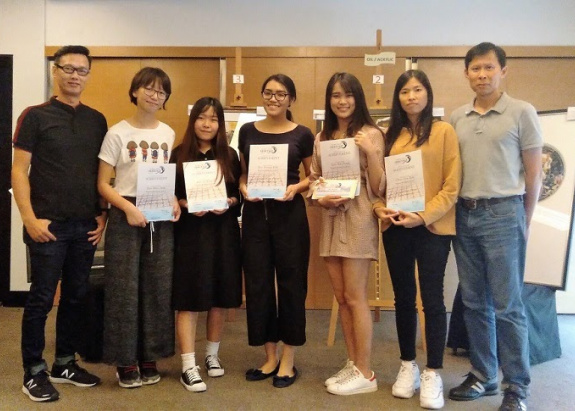 Dasein Fine Art students swept awards in all categories at the Usaha Tegas Heritage Art Competition 2018.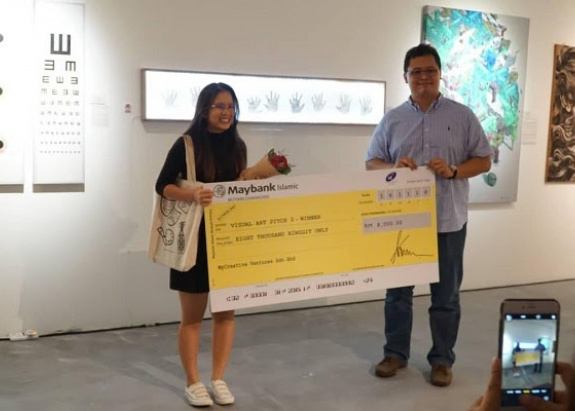 Dasein Fine Art fresh graduate Venice Tan Yi Ching bagged the Grand Prize and cash prize of RM8,000.00 at the Visual Art Pitch 3.0 (VAP3) organised by MyCreative Ventures.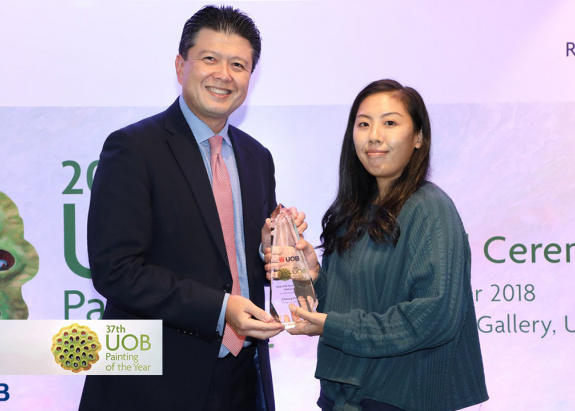 Dasein Fine Art alumni, Cheong Kiet Cheng won the UOB Painting of the Year 2018 (Malaysia) Award and USD 25,000 cash prize with her art work titled, 'Through the Eye of the Flower'.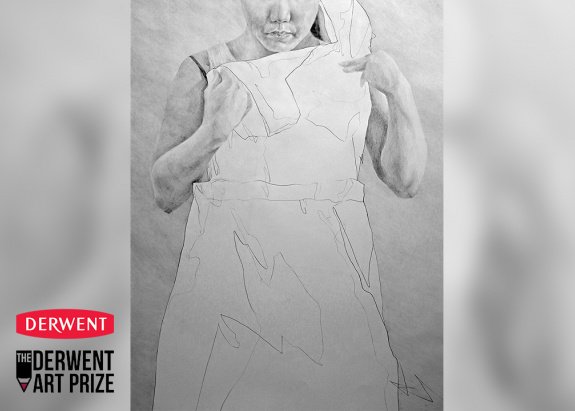 Caryn Koh Hooi San's artwork has been shortlisted for the Derwent Art Prize 2018 (UK), being one of the 57 artists selected from 1,278 entrants from all over the world.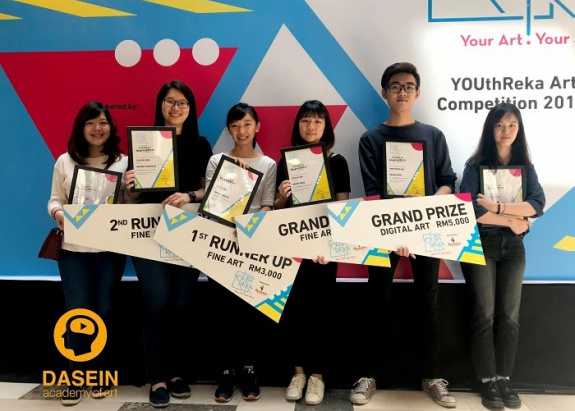 Dasein alumni and students from the Fine Art and Illustration programs win big at Nando's Art Initiative: YOUthReka Art Competition 2018, sweeping top prizes in both Fine Art & Digital Art categories!
Dasein Graphic Design alumni Sasha Tan Mei Xuan is a recipient of the 2017 Forbes 30 Under 30 Asia (Retail & E-Commerce),