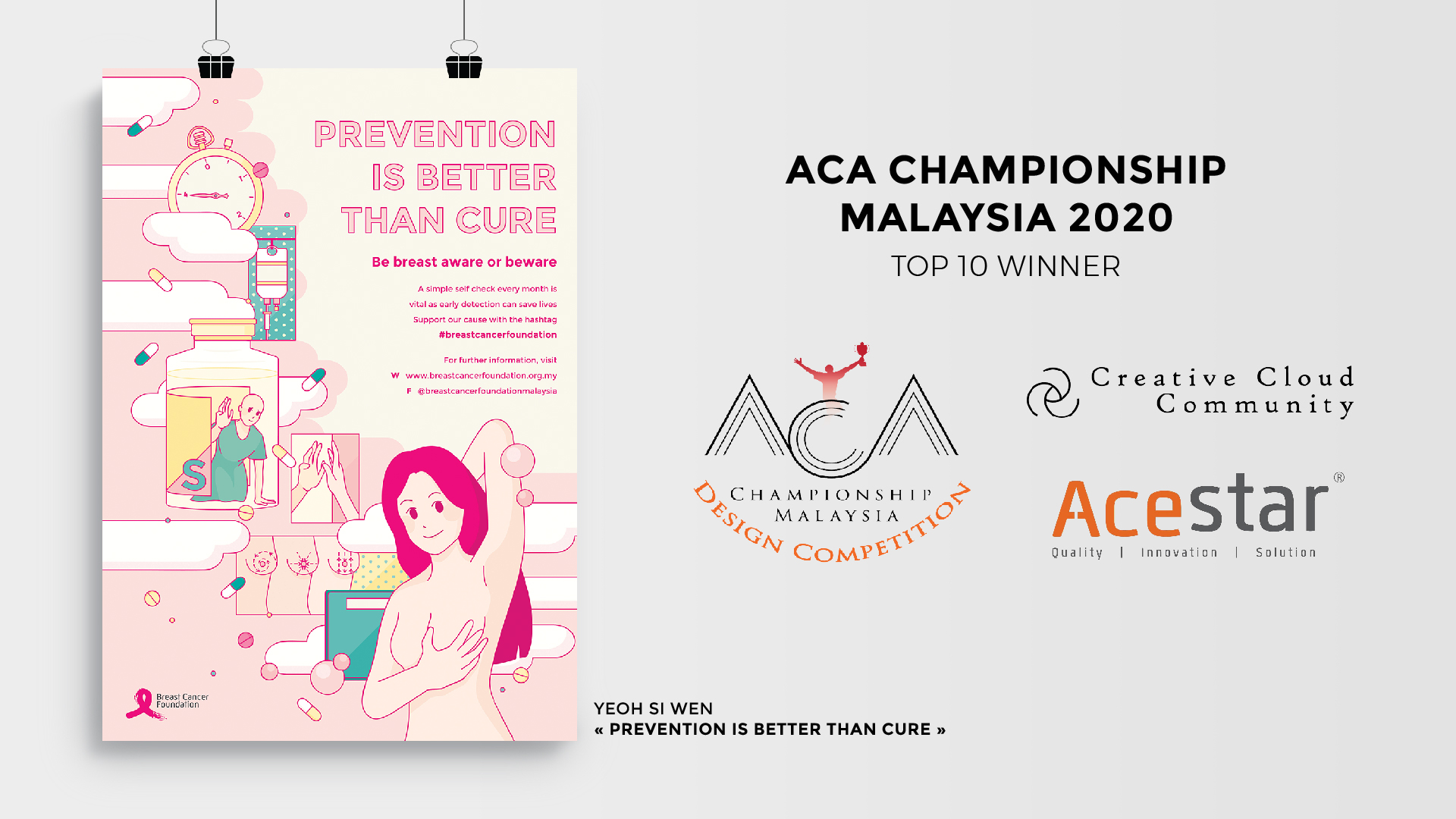 KUALA LUMPUR, 22December 2020 - Dasein Graphic Design student Simone Yeoh Si Wen is the Top 10 Winner of the ACA Championship Malaysia 2020 organised by Acestar Sdn. Bhd. (which is a certified Adobe training centre) and Creative Cloud Community. 
The ACA World Championship is a global design competition that tests students design skills using Adobe Photoshop, Illustrator, and InDesign. ACA Championship Malaysia 2021, organized by Creative Cloud Community, sets a platform for students whose major is in Art & Design to showcase their work on a broader scale, while opening up many opportunities for them such as securing of employment. This competition is open to all institutions of higher learning, secondary schools, colleges, and polytechnics.
Students are required to participate in ACA Championship Malaysia (National Level), and the winner of this event will stand a chance to compete in ACA World Championship in USA.
---
Disclaimer: All designs are copyrighted to the student, alumni or the college. Commercial use and production is strictly prohibited.