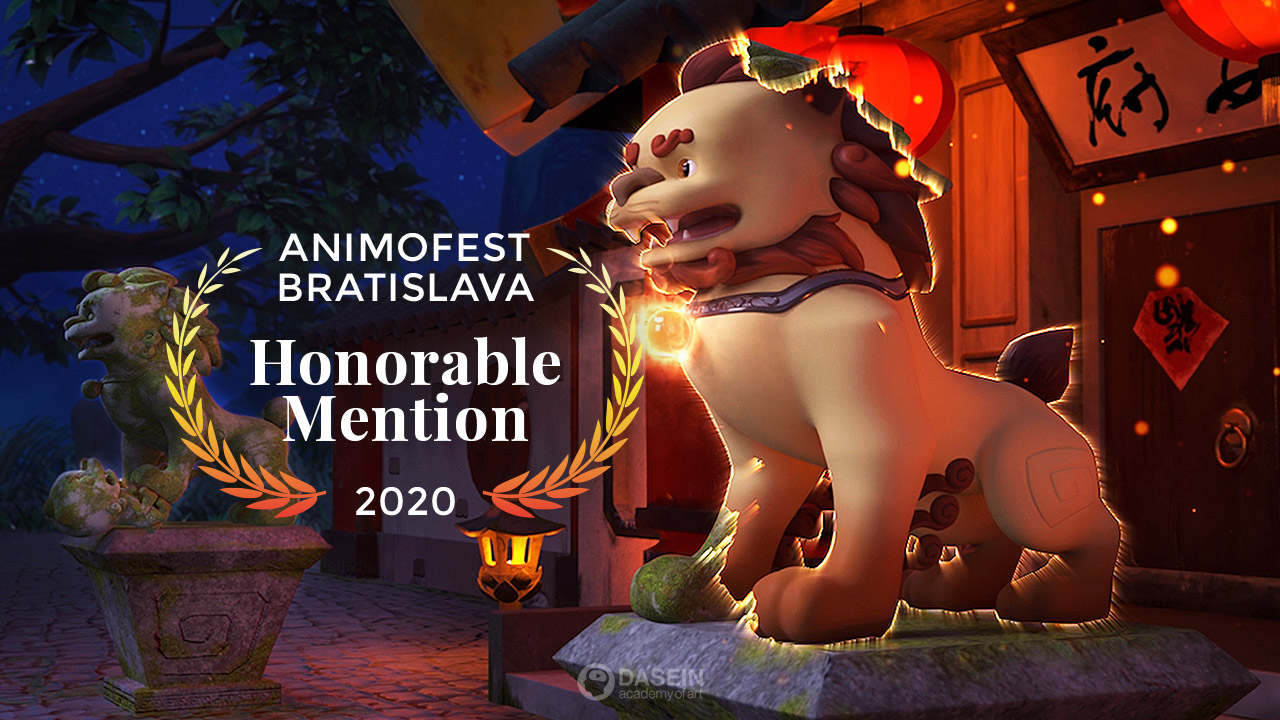 SLOVAKIA, 29 October 2020 - Making its rounds in animation festivals from the USA to Europe, the "Guardian Lion" animated short by Dasein Animation students Lee Chi Cong, Chin Pei Qi, Seet Yong Wei, Tan Chao Ren and Tong Hao Yee has won another award recently at the ANIMOFEST Bratislava 2020 (Slovakia)! 
If you haven't check out the animation, click the link to view on YouTube, https://youtu.be/rLWJs8ppvHg
"The Chronicles of the Guardian Lion" tells the tale of a stone lion family that comes to life at night to protect the house they are guarding from harmful spiritual influences. The animated short was created as a final year project as a part of the Diploma in Animation program offered at the college.
---
Disclaimer: All designs are copyrighted to the student, alumni or the college. Commercial use and production is strictly prohibited.