UNEARTHING THE CREATIVE BEST IN YOU
Welcome to Dasein Academy of Art, where the seeds of art and creativity are sowed by enthusiastic educators and artists.
We firmly believe that every individual is unique and every art created is different in ideology, style, expression, medium and more. We will not confine students into one norm - we do not mass-produce art students like a factory at Dasein Academy. Therefore, the academic hallmark of Dasein is to embrace the diversity of individuals and to nurture their creative senses.
We always believe that, you can enroll in an art and design program, as long as you have interest and passion.
Upcoming Intake
JUN & OCT 2023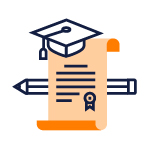 99%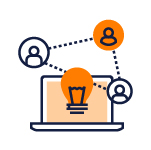 1:10
LECTURER TO STUDENT RATIO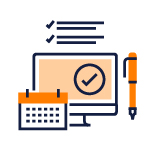 98%
GRADS EMPLOYED WITHIN 3 MONTHS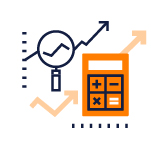 >RM10MIL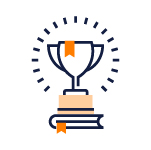 27 YEARS
EXPERIENCE IN ART EDUCATION
What The Industry Says
Dasein grads we hired through careful selection are mostly willing to take on challenges with a positive attitude; which is the crucial requirement for any professional artist to survive in the ever demanding creative industry.
Lim Kian Leong
CUE Art & Design
Dasein college have a good educate and practical system. Most graduates came out with good attitude and foundation. So that, they can integrate into working environment and society easily.
Lim Sing Hooi
Managing Director of The Creation Studio
一个好的员工,最重要就是工作态度和品德修为,这两点 DASEIN 的学院生都做到了。
Kenny Chua
Creative Director of Kadokawa Gempak Starz
What Dasein grads have in common is that they have great attitude and mindset, they see things in a different perspective and are problem solvers. 
TZ
Creative Director, Grey Matterz Design
None of us shall miss the chance of having Dasein grads as they are fast learners and well trained to be patient no matter how tough the task is. Dasein grads are the most capable and valuable partners to your company's successful growth. 
Twinson Cheung
Managing Director of Pixarom
I think Dasein graduates have a good set of mind, with the right focus, they progress quickly.
Olivier Ryard
Acclaimed Hollywood VFX Artist
We have established a good relationship with Dasein, and their dedication to cultivating the best artistic talents for the art and animation industry is fully reflected in all aspects of our industry's international recognition.
Raymond Seah
Director & Co-founder of Silver Ant
Dasein graduates have a good sense of responsibility in their work, and their execution ability and work attitude are very good.
Fei Giap
Co-founder of Loka Made
We like how the grad's are being trained at Dasein. Skills and knowledge aside, most of them has good attitude, and the willingness to learn. Good attitude and personality is essential because it makes them fast-learners at the workplace.
Joycelyn
HR Director of GLOW Production
LIFE AT DASEIN