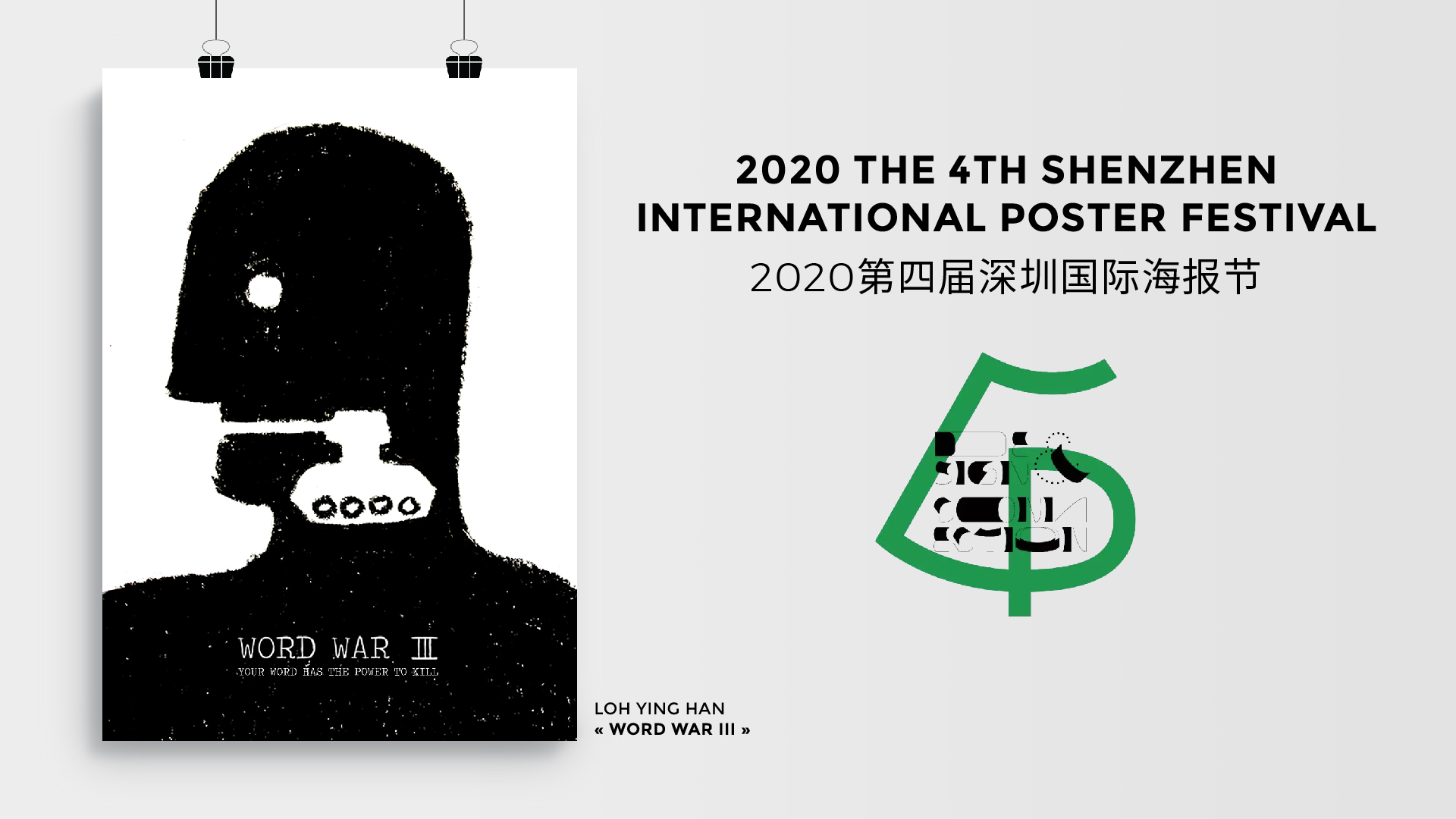 SHENZHEN, 6 March 2021 - Dasein Graphic Design student Loh Ying Han's artwork has been shortlisted at the The 4th Shenzhen International Poster Festival 2021 out of 9680 works from 62 countries and regions including China, the United States, Canada, Mexico, Cuba, Japan, South Korea, Australia, Britain, France, Germany, Italy, Spain, Portugal, Netherlands, Denmark, Switzerland, Czech Republic, Poland, Russia, Ukraine, Iran, Israel, Turkey, India, Indonesia, Singapore etc.
Loh's poster titled, "Word War III" highlights that verbal abuse erodes human dignity. Insults and conflicts can trigger war. Words are powerful. It can build or it can destroy humanity. We must stop verbal abuse and start to respect each other.
---
Disclaimer: All designs are copyrighted to the student, alumni or the college. Commercial use and production is strictly prohibited.