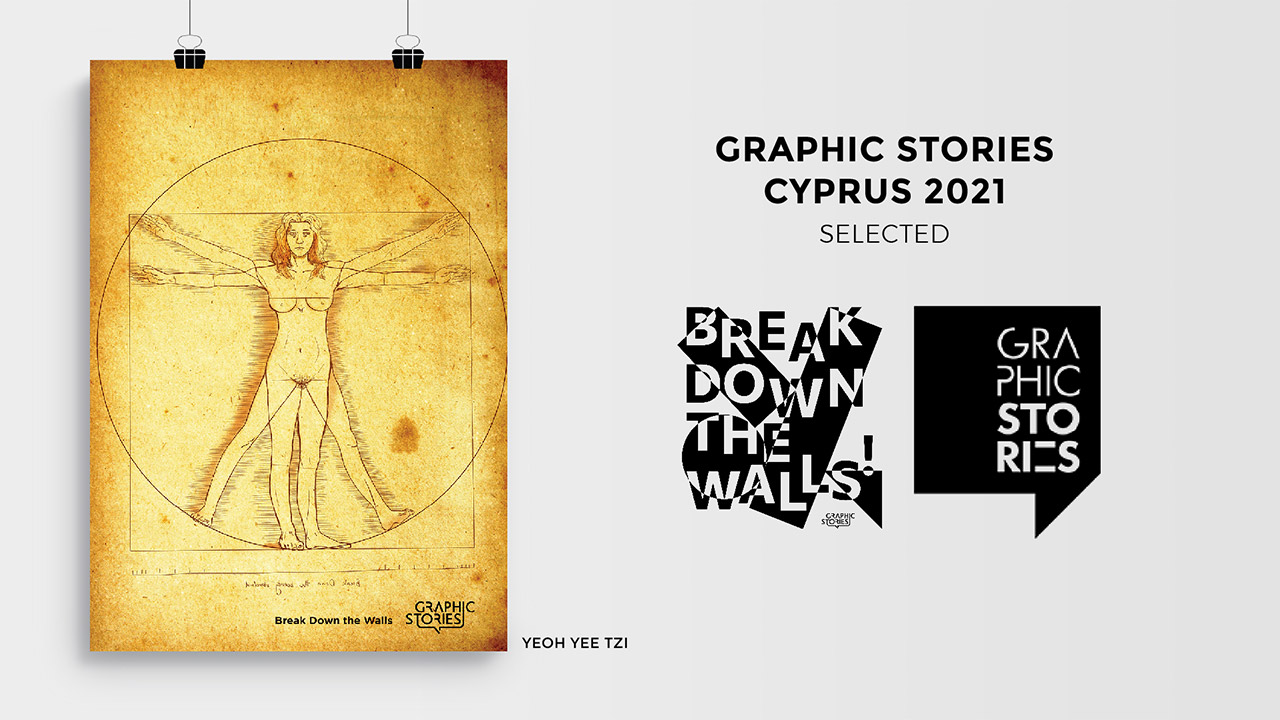 CYPRUS, March 2021 - Dasein Graphic Design student Yeoh Yee Tzi's artwork has been shortlisted at the The 5th International Poster Contest, 2021 Graphic Stories Cyprus out of 856 works from 49 countries and regions. Yeoh's selected work will be exhibited in the corresponding exhibition named "Break Down the Walls" which will be hosted by the Aigaia School of Art and Design in Nicosia, Cyprus.
Description of Yeoh's poster: 
Societal view on gender has been standardized in many aspects. I want to break down the societal mindset on this.
---
Disclaimer: All designs are copyrighted to the student, alumni or the college. Commercial use and production is strictly prohibited.