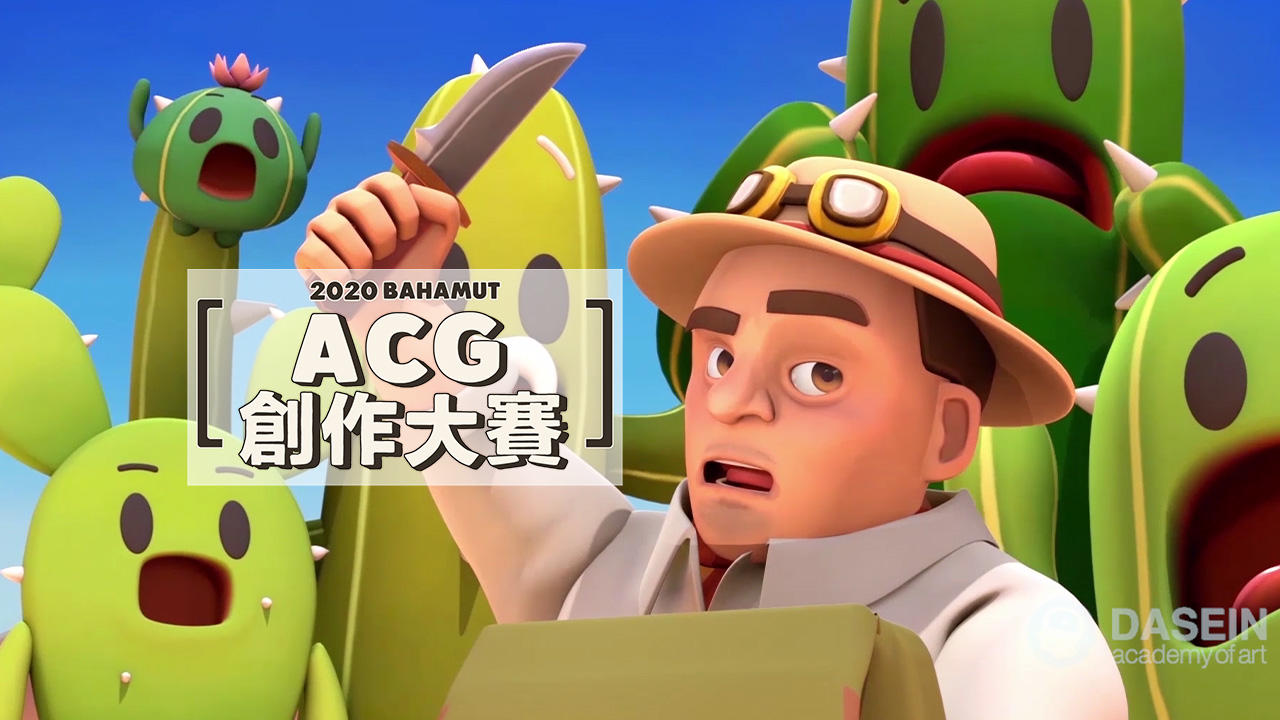 TAIWAN, 15 June 2020 - When there is no water source, chopping off a family of cactus in the middle of a desert could be more difficult and trickier than you'd expect! Animation fresh graduates Yong Xin Yi, Kheng Yong Guan, Lui Kit Fai and Ng Jia Zhen put together a quirky and fun 4-minute 3D animated short entitled "The Cactus" featuring the humorous interaction between a lively baby cactus and a thirsty desert hunter as part of their final year project which was eventually shortlisted for the "Best Animation" category at the BAHAMUT ACG Competition 2020!
Watch the animation on YouTube 🌵🌵🌵
BAHAMUT ACG site is the most popular and most followed animation, comic and games community in Taiwan.
---
Disclaimer: All designs are copyrighted to the student, alumni or the college. Commercial use and production is strictly prohibited.