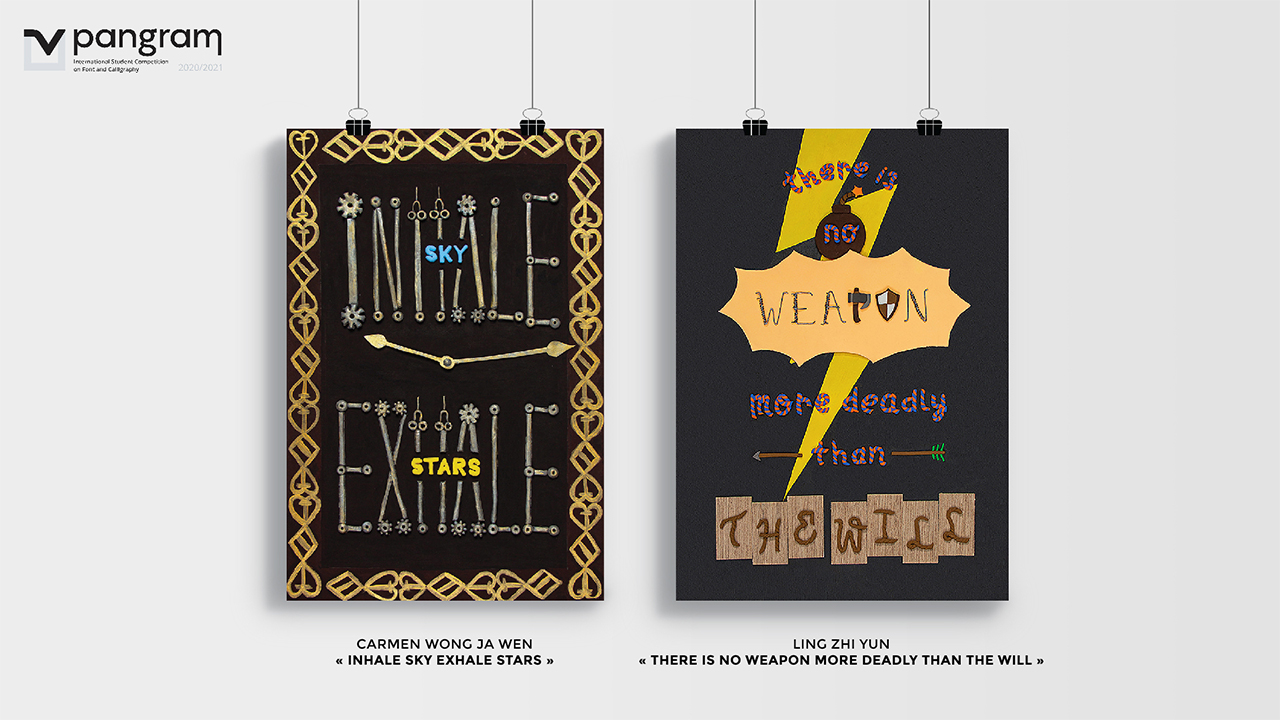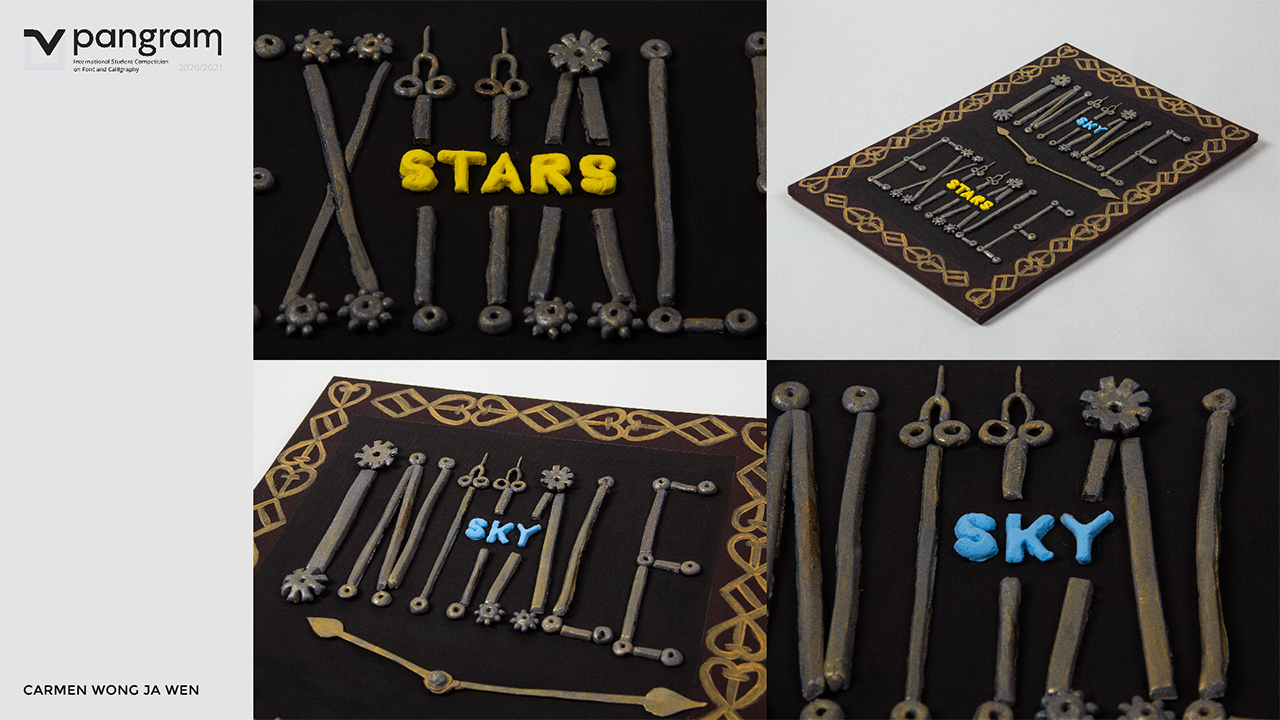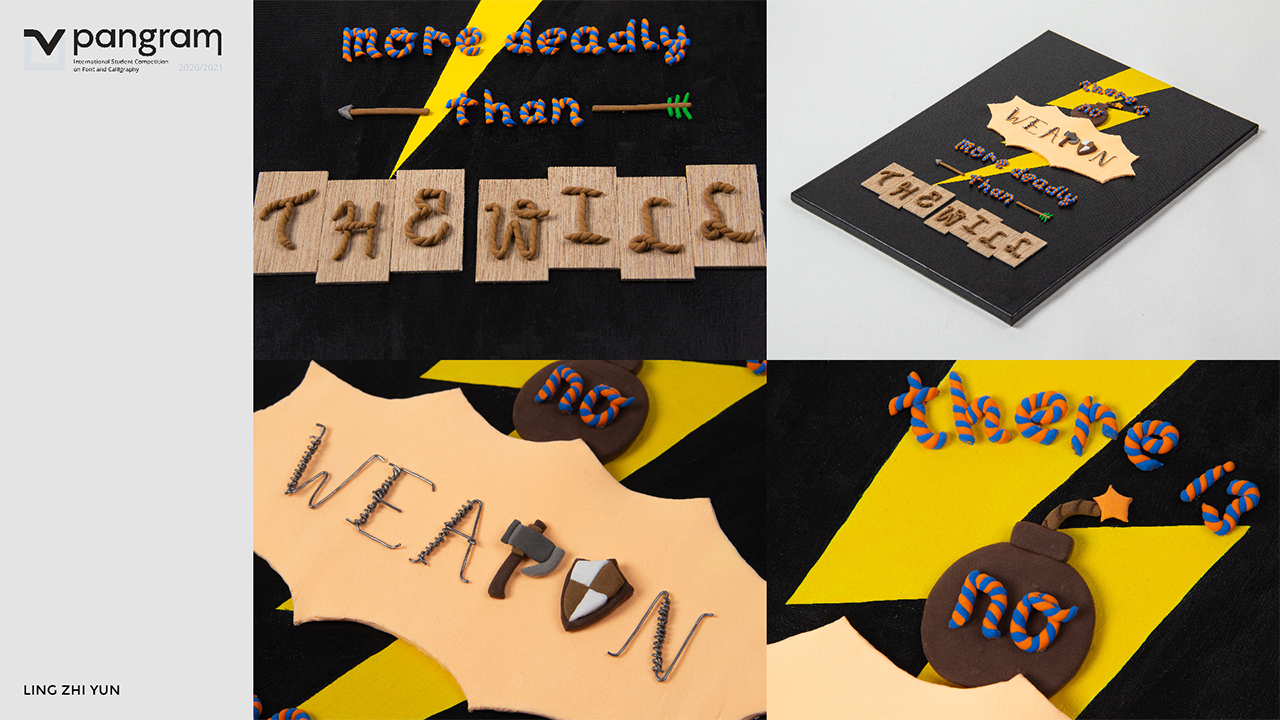 UKRAINE, 25 May 2022 - Dasein Graphic Design freshmen Carmen Wong Ja Wen and Ling Zhi Yun's works are selected at the annual VI Pangram International Student Competition on Font and Calligraphy organized by the Kharkiv State Academy of Design and Art in Ukraine. This year's theme is "Philosophy in Existence." 
Carmen's typography exploration poster was made from clay, titled 'Inhale Sky Exhale Stars' which meant using one's creativity to change something worthless to something valuable.
Zhi Yun's work gave bold emphasis on 'no weapon more deadly than the will' to which she used various materials such as wood, iron wire to bring out her statement in her typography work.
---
Disclaimer: All designs are copyrighted to the student, alumni or the college. Commercial use and production is strictly prohibited.