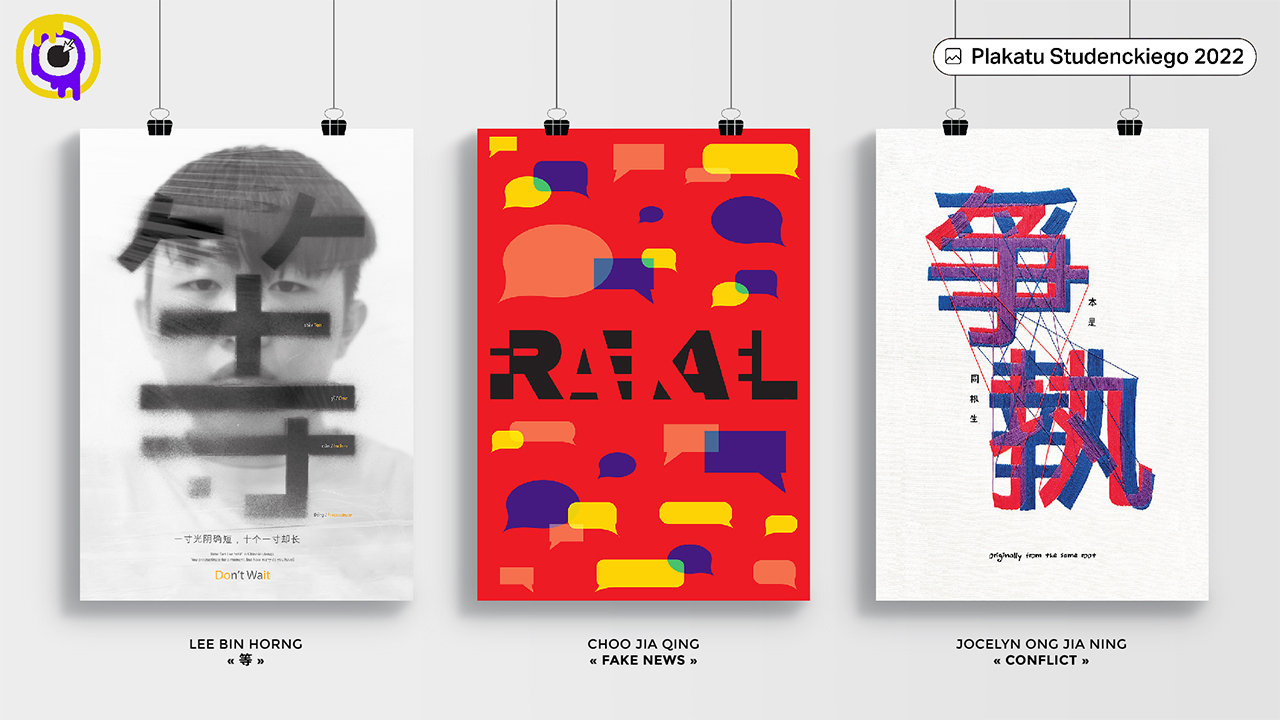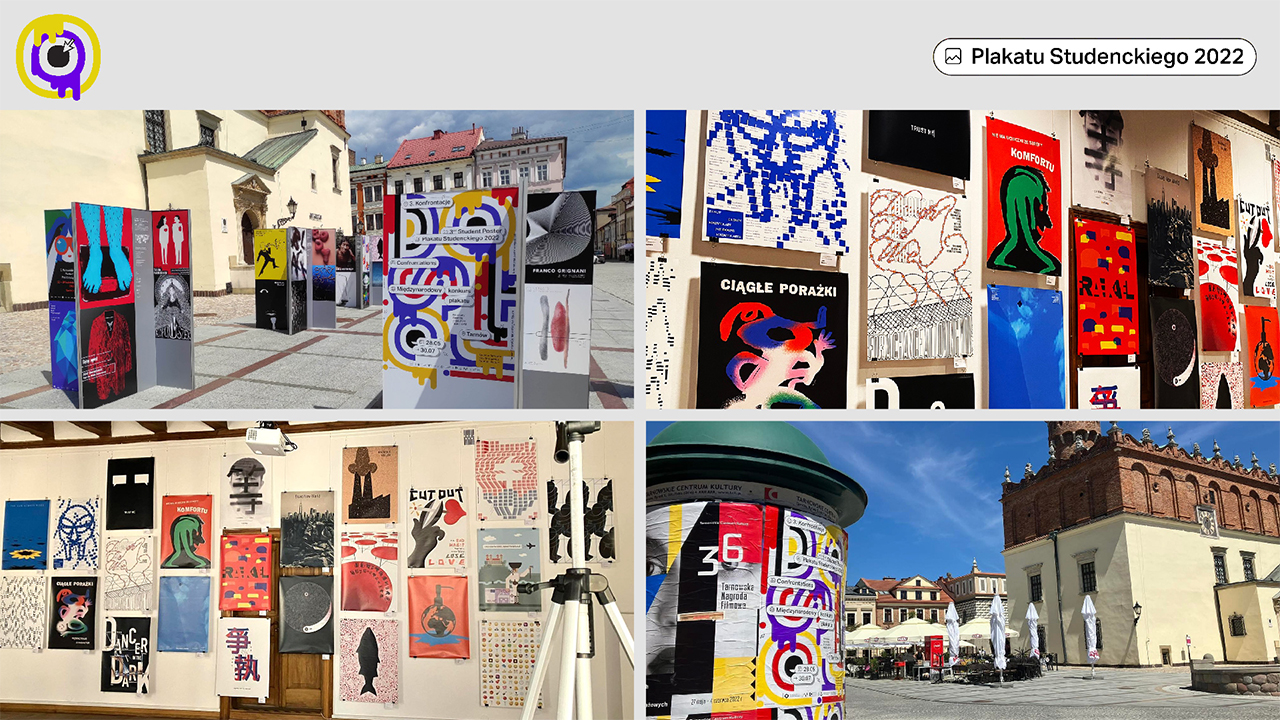 POLAND, 30 May 2022 - Dasein Graphic Design students Jocelyn Ong, Nicolle Choo and Lee Bin Horng's poster entries were selected at the Konfrontacje Plakatu Studenckiego organized by the Faculty of Arts of University of Applied Sciences in Tarnow (UAS Tarnow), Poland.
Student Poster Confrontations is an international competition presenting printed and digital posters, including animated works, created by students during the course of their study. Works selected were exhibited at the Tarnów Cultural Center and Market Square, Poland.
---
Disclaimer: All designs are copyrighted to the student, alumni or the college. Commercial use and production is strictly prohibited.