14 January 2022
The EXTRAVAGANZA showcase by Dasein Illustration final year students batch DIL192 happens at the Dasein Gallery from 15 January to 11 February 2022. Admission is free, all are invited. Kindly adhere to COVID-19 prevention SOPs when visiting the Dasein Gallery, let's do our part to keep the college community safe.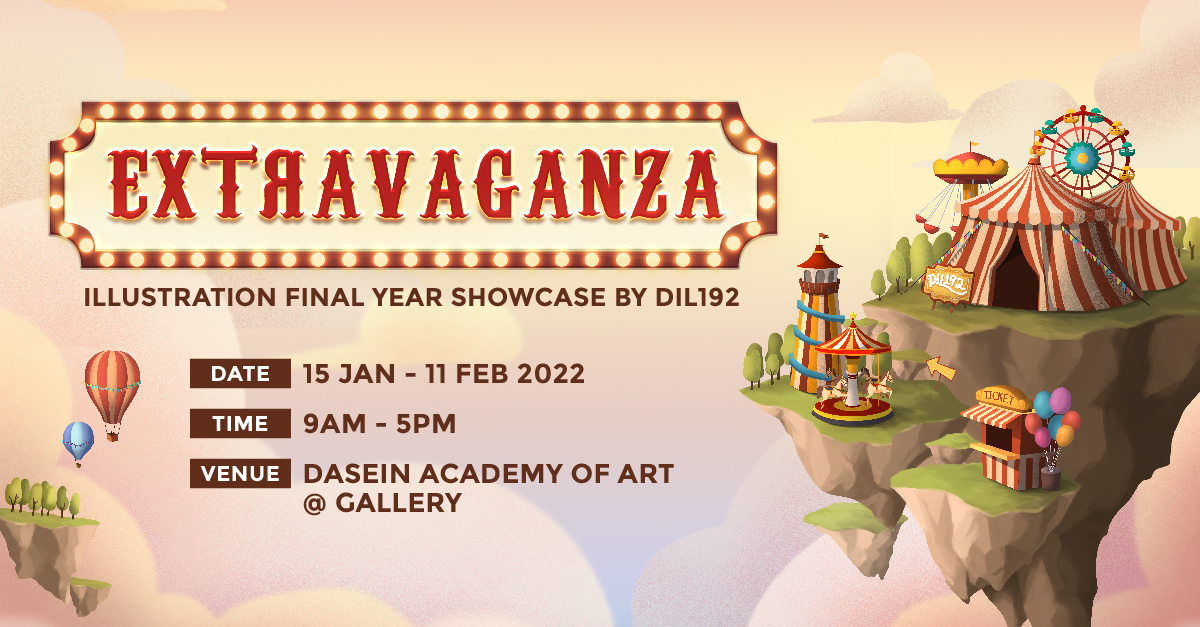 Participating artists,
Chan Weng Ching
Seow Chui Yee
Ong Phui Shan
Tan Kai Song
Yau Ming Xiu
Tan Ton Leong
Hee Qian Yi
Lau Chia Hoi
Lu Yen Ying
Tan Yoke Shuen
Huan Chin Hi
Gaby Chen May Yee
Lai Jing Yee
Chin Kar Lok
Chow Tze Qing
Nurul Farhana
Tan Cheng You
Grace Sak Hiew Yee
e-Showcase edition coming soon..!