16 March 2019
KUALA LUMPUR, 16 March 2019 - In conjunction with World Glaucoma Day, students from Dasein Academy of Art curated an art exhibition at The Weld Shopping Centre in partnership with the Malaysia Glaucoma Society. The event was officiated by Tan Sri Dato' Seri Panglima Dr. Lee Lam Thye, Chairman of the National Institute of Occupational Safety and Health, Malaysia.
Students and graduates from the departments of Digital Media, Fine Art, Graphic Design and Illustration contributed in setting up the exhibition that takes the event-goers through a journey of unfolding the diagnosis, causes and facts of glaucoma. In the exhibition, the Dasein Digital Media team showcased an interactive installation art complete with sensor-technology to educate the public on the disease.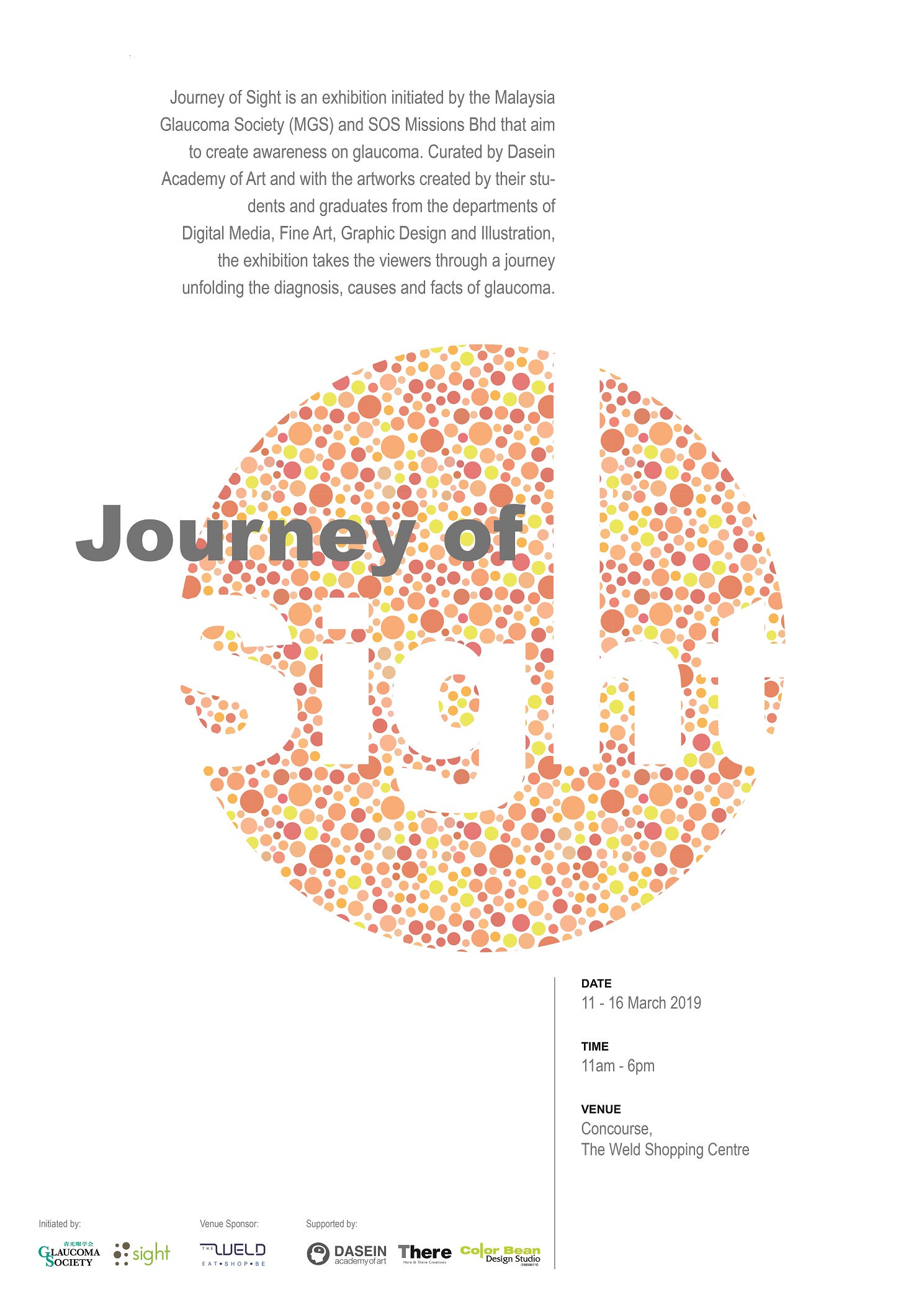 Click HERE to view the full article that is published on the The Star Online.