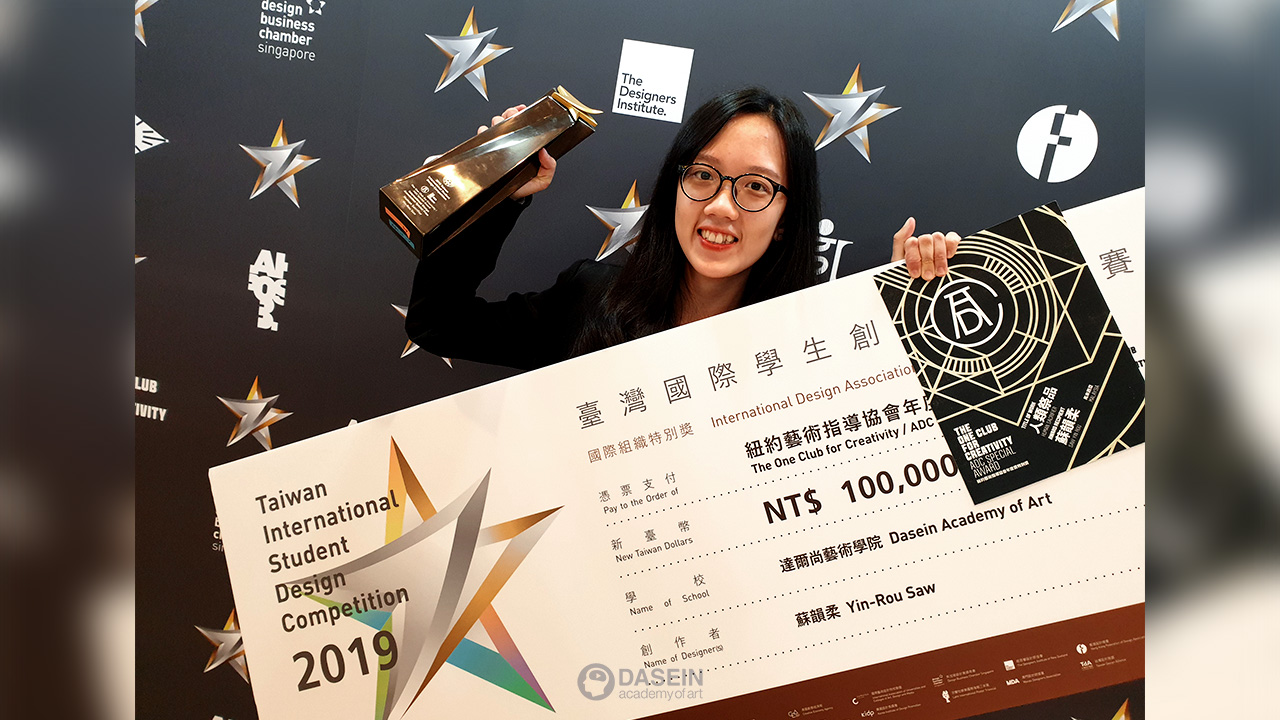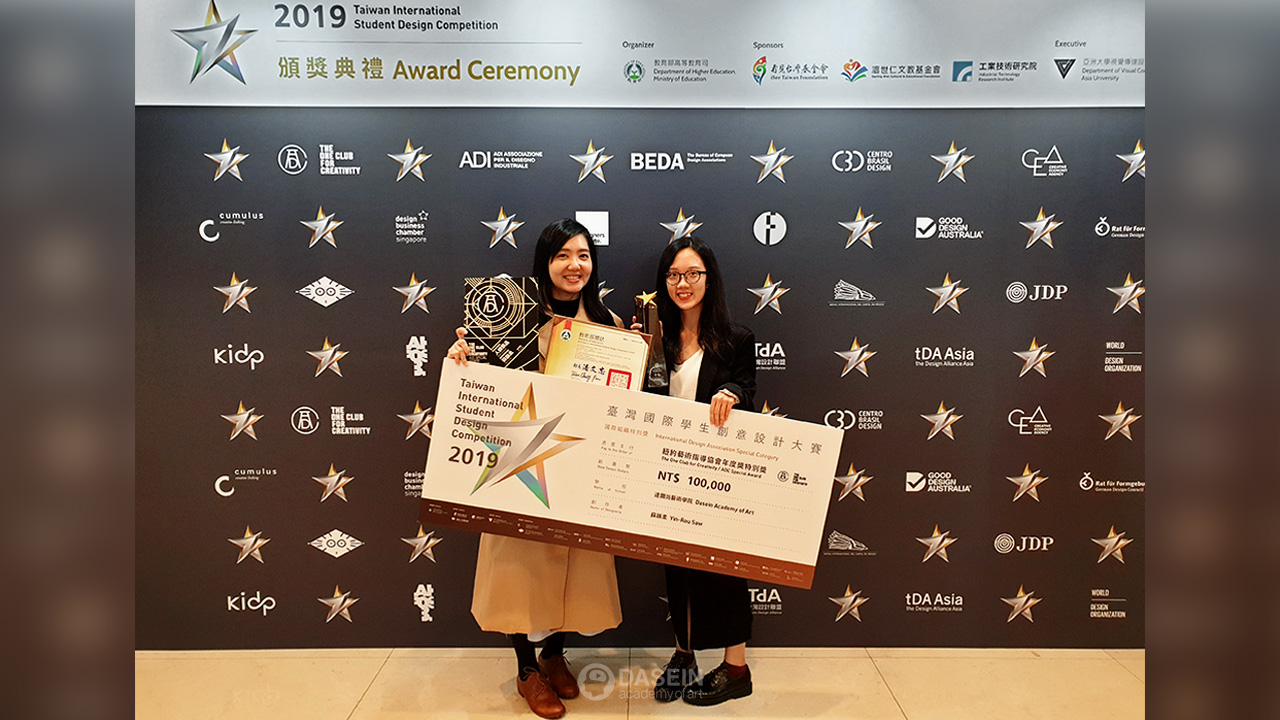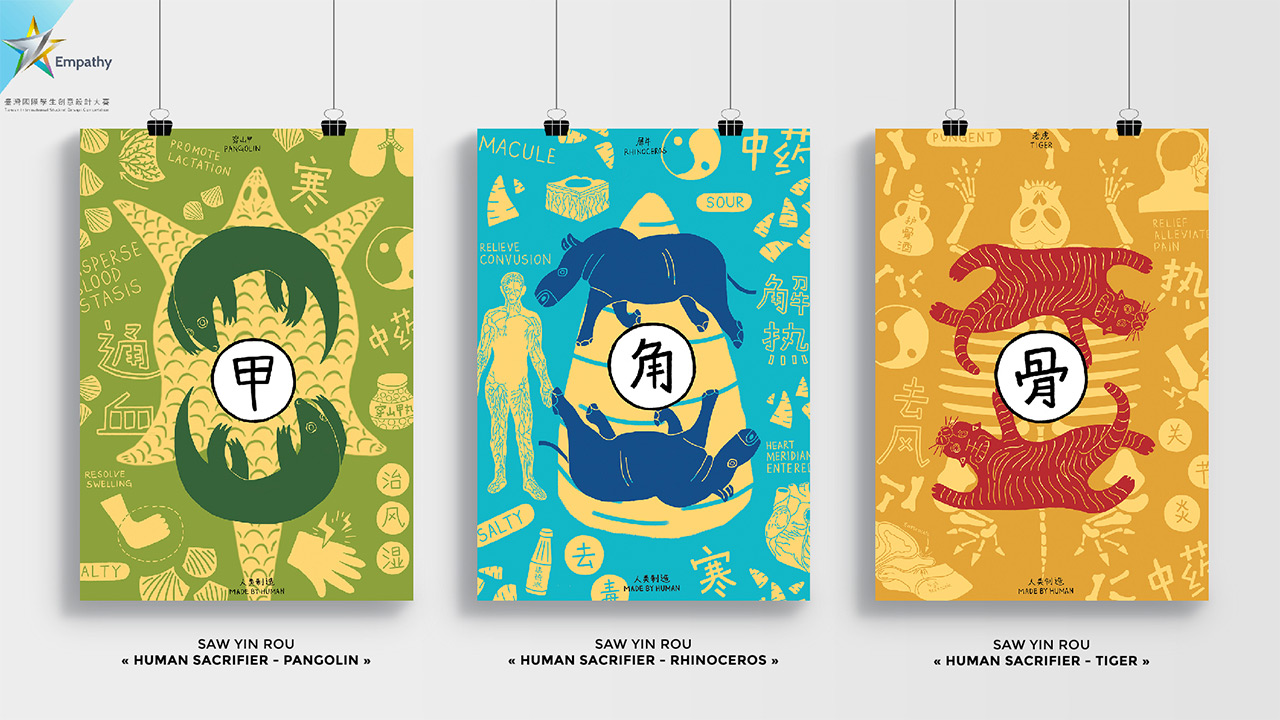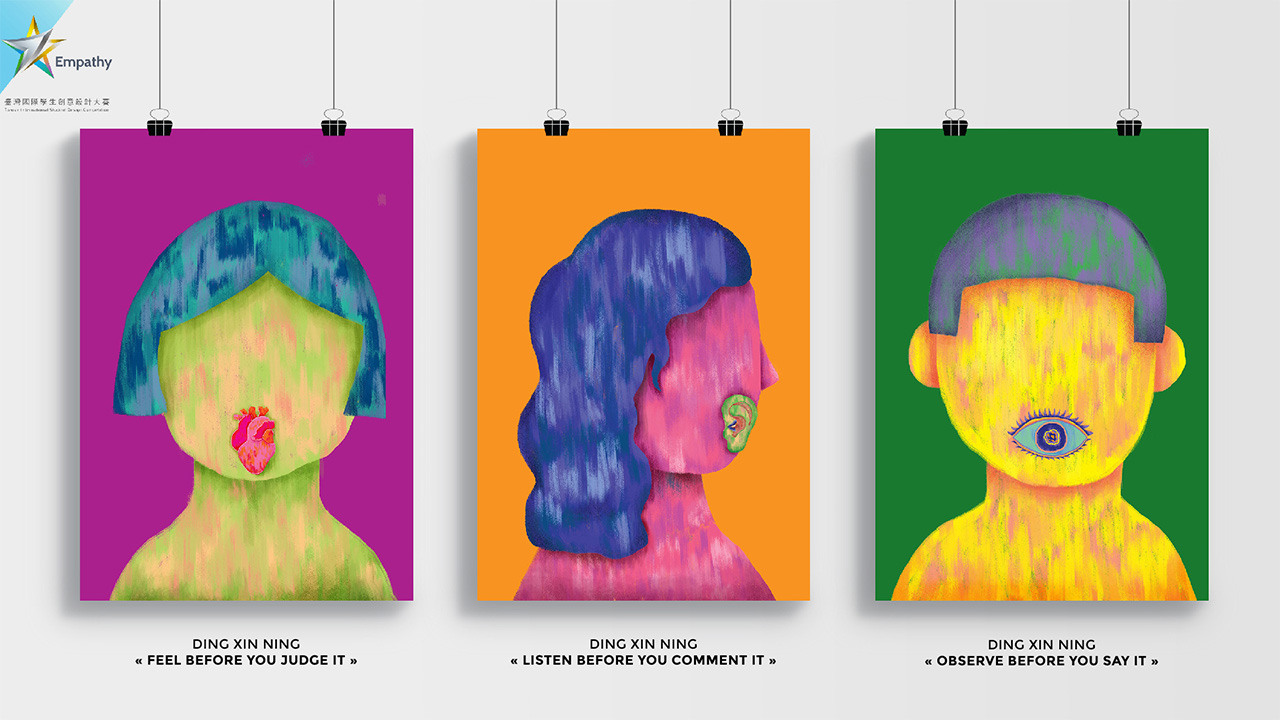 TAIWAN, 31 December 2019 - Annual design competition organized by Taiwan's Higher Education Ministry and endorsed by the International Council of Design, the Taiwan International Student Design Competition (TISDC) 2019 is back for the 12th year running with a new theme, "Empathy".  This highly celebrated competition receives 21,988 entries and artwork submission from 810 art and design schools from 66 countries.
In line with the competition theme, Dasein Graphic Design student Saw Yin Rou's "Human Sacrifier" poster series which expressed empathy for endangered animals over its blatant poaching due to rising popularity and demand for traditional Chinese medicine (TCM) consumption caught the attention of the international judges, including Mr Kevin Swanepoel, CEO of The One Club (New York). 
Yin Rou won the "The One Club for Creativity" Special (Jury) Award and NT$ 100,000.00 cash prize at the award ceremony held at Eslite Performance Hall at Songshan Cultural and Creative Park, Taipei. Lecturer in-charge, Samantha Cheah was also invited by the competition organizer to attend and celebrate Yin Rou's win.
What Yin Rou has to say for her "Human Sacrifier" series,
"Traditional Chinese Medicine (TCM) are treated with natural remedies. The rising demand for TCM has put the animal species that are used for consumption at risk. The animals in my poster shows the pangolin, tiger and rhinoceros which are among the most common victim used in TCM. We hope that people can understand the pain of these animals that are being sacrificed for our sake, by urging everyone to see through the eyes of others, to listen with tears of others, and to feel with the heart of others."
---
Disclaimer: All designs are copyrighted to the student, alumni or the college. Commercial use and production is strictly prohibited.