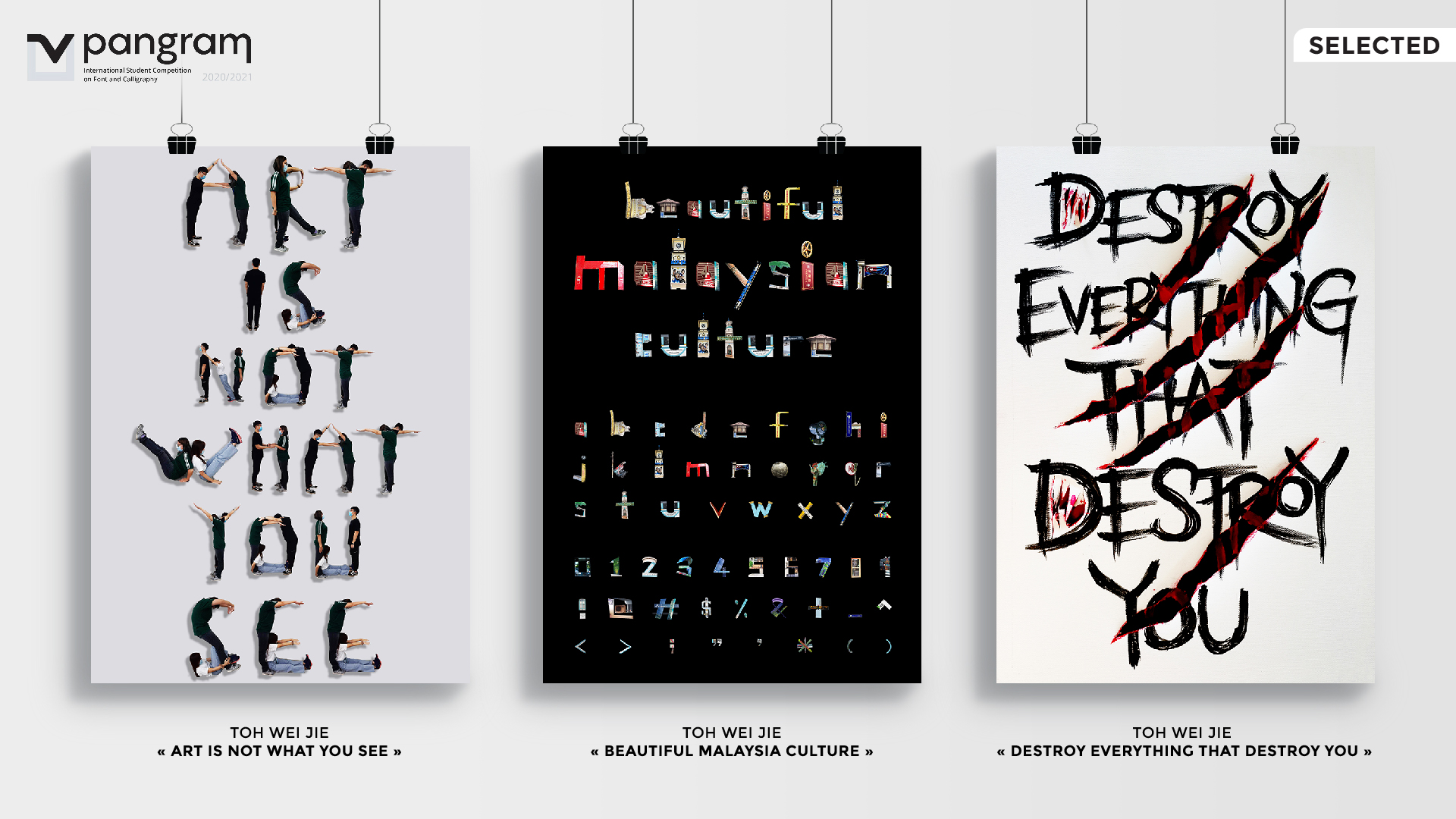 UKRAINE, August 2021 - Dasein Graphic Design student Alex Toh Wei Jie is the only Malaysian student whose poster is a selected entry and finalist in the IV Pangram International Student Competition on Font and Calligraphy held in Ukraine. 
Artwork Description: 
Project: Beautiful Malaysia Culture-Muar
Description: 
This typographic poster is inspired by the characteristics of Muar, a well-known Malaysian town. This typeface was created using a variety of local landmarks, murals, signboards, and historic buildings from the 1950s. Local customs, such as the lion dance and various religious traditions, were also considered throughout the design process.
---
Disclaimer: All designs are copyrighted to the student, alumni or the college. Commercial use and production is strictly prohibited.