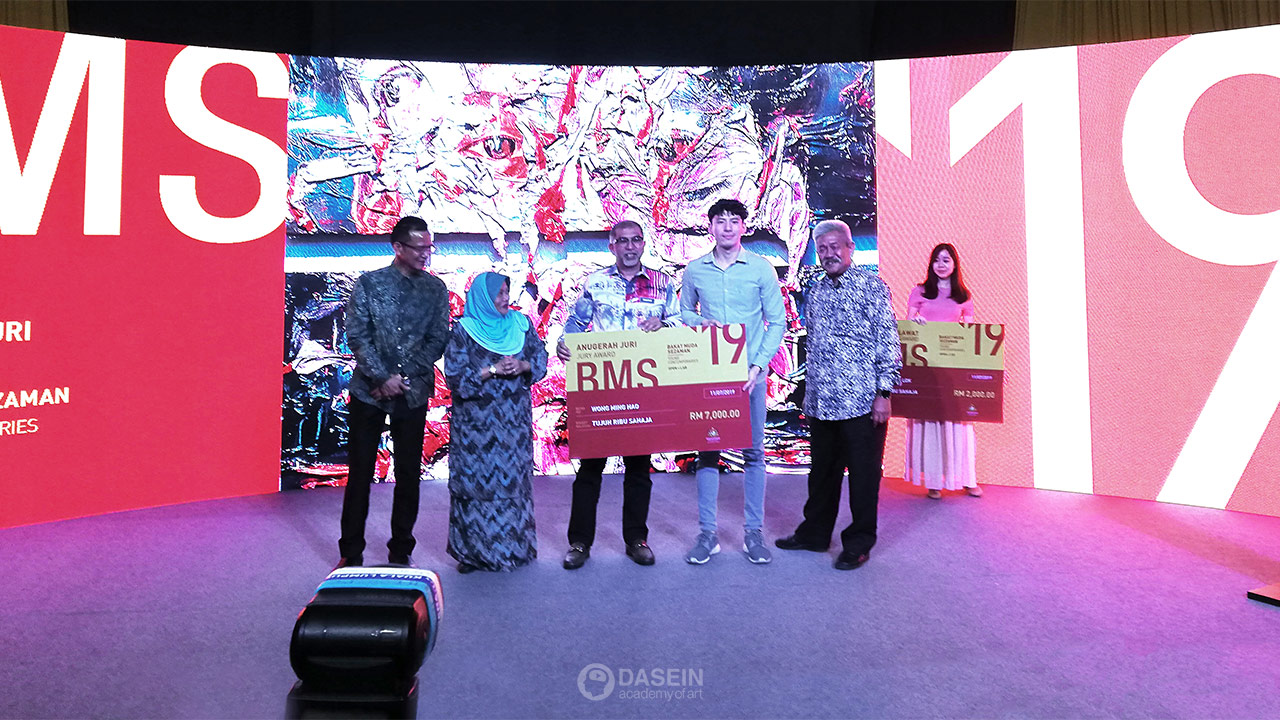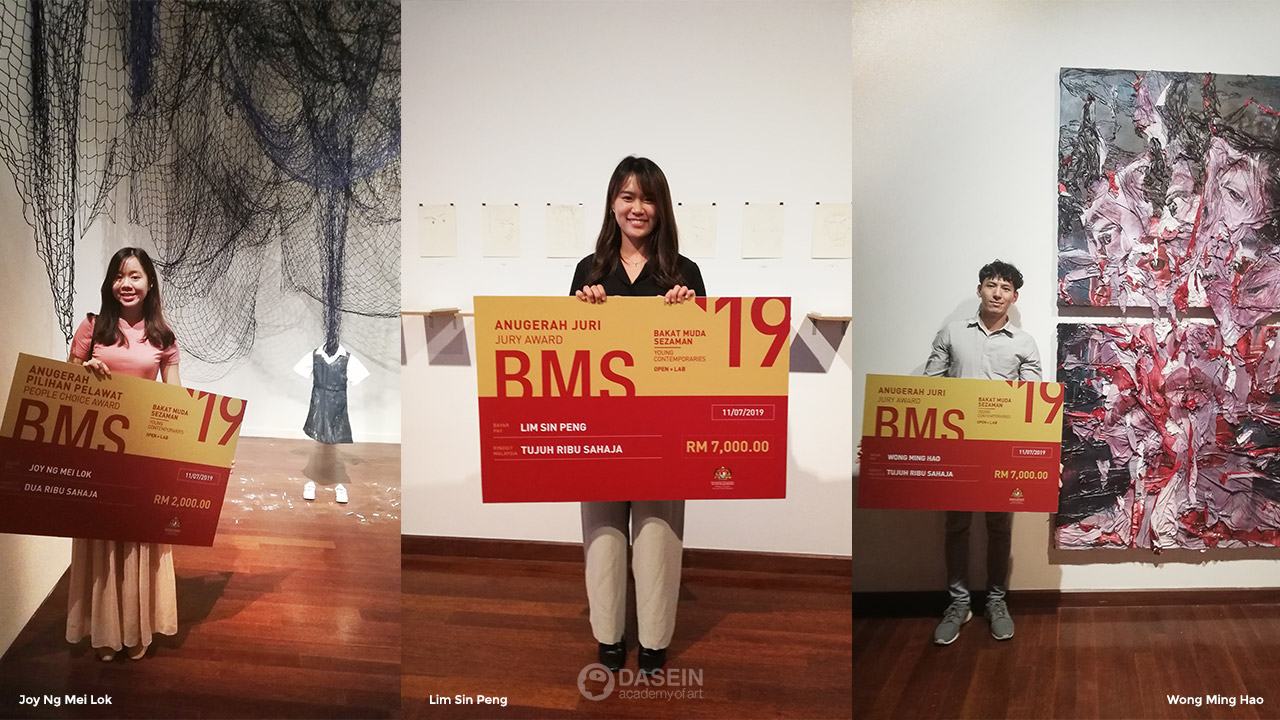 Kuala Lumpur, 11 July 2019 - The award ceremony of the Young Contemporaries 2019 was held recently at the National Art Gallery with one grand-prize, five jury awards and one visitors' choice award together with prizes totaling RM67,000.00 given out to seven selected winners. Dasein Fine Art alumni Wong Ming Hao and Lim Sin Peng bagged the BMS Jury Awards and RM7,000.00 cash prize respectively while Joy Ng Mei Lok's installation art won the BMS Visitors' Choice Award and RM2,000.00 cash prize.
The National Art Gallery of Malaysia has been organizing the Young Contemporaries (Bakat Muda Sezaman), the most prestigious art competition in the country to recognize young, talented local artists under the age of 40 for every two years since it was first introduced in 1974.
This year a total of 39 individuals and group of artists are shortlisted for the Young Contemporaries 2019 awards, out of which 15 nominated candidates including Wong Sam Lin, Wong Ming Hao, Lau Pik Yen, Ho Mei Kei, Joy Ng Mei Lok, Leong How Yi, Tiong Chai Heing, Tan Yi Ching, Lee Mok Yee, Lim Sin Peng, Koo Yean Ni, Ong Cai Bin, Tan Siao Xuan, Choo Yan Xin and Mesita Jee-Mae are alumni from Dasein Fine Art program. The open lab or group exhibition of the selected candidates are available for the public's viewing from May till September 2019 at Gallery Tun Razak 2A, 2B and 2C at the National Art Gallery.
---
 Disclaimer: All designs are copyrighted to the student, alumni or the college. Commercial use and production is strictly prohibited.