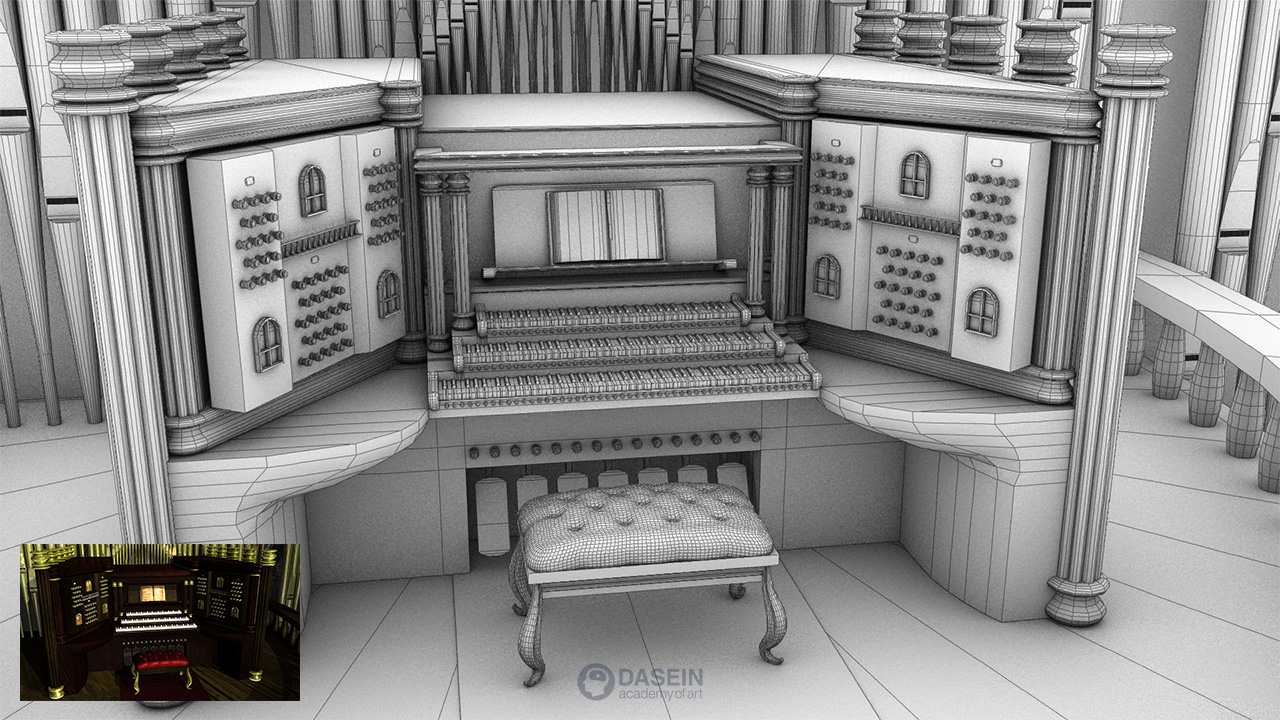 Introduction to 3D
by Lim Ching Xian
https://www.youtube.com/watch?v=jrzM78eb5VI
"Golden Templar" was an interior design project to create a space with bring out the feeling of gorgeous, elegance and fantasy from "Introduction to 3D" subject.
The theme for this project was an organ music hall, so for the design, the artist are using organ tube as his main element to build up the feeling that he want.
This project have some linking with another 3D project name "Hunter's Story" which is same artist.
Hunter's Story is a project that need to create a still life to telling a person's characteristic and his/her story. In Hunter's Story, Artist using Shotgun, knife, and some teeth form beast to try to telling their owner was a hunter. The book and skull are intimate the hunter are not hunting beast, but monster. Indirectly, you will know the hunter was a drunker and a smoker because there have a bottle of whisky and cigar on the table.
But there also mention this hunter are not an impulsive person, because in this art, there are noticed the hunter are doing research. And on the back, in the photo has a man and a child, to mention he have a family, maybe the men was his father, or the child was his children, maybe his family still there, maybe his family was gone, or maybe it cause him become a monster's hunter.
https://www.youtube.com/watch?v=LmJrDs8arpg
Credit by : Lim Ching Xian