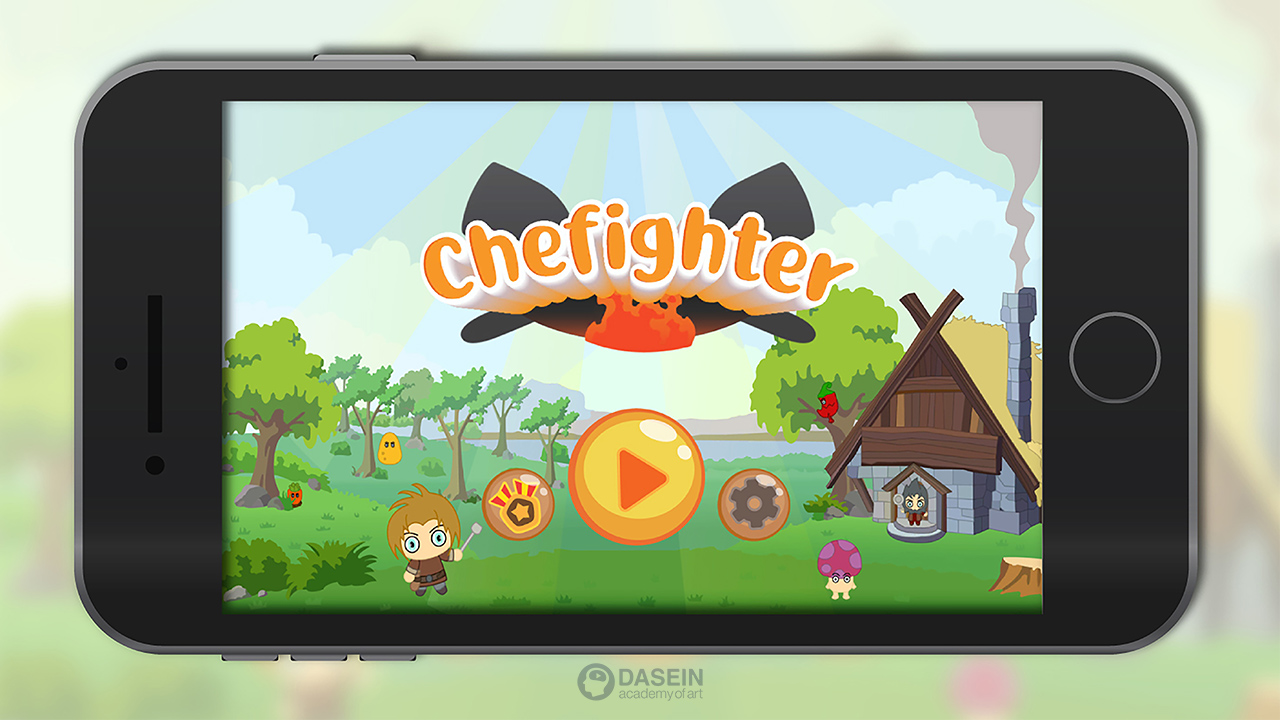 Mobile Game Design
by Lee Chee Liang, Tan Ze Qiang & Chan Chun Fung
CHEFIGHTER is a mobile game that is created by 3 students from the Digital Media program: Lee Chee Liang, Tan Ze Qiang and Chan Chun Fung. 2D and simple graphics is used in the game styling to attract children.
The game's storyline highlights the journey of a father training his son to become a chef. In order for the son (main character of the game which the user controls) to become a chef, he has to go on an adventure and collect ingredients along the way. There are 2 types of gameplay attack the user can choose from, which is physical or magic attack. The ingredients that the main character has to collect are the enemies in-game, in the form of mushrooms, carrots and more.
Click DOWNLOAD to play CHEFIGHTER and challenge the score!