01 December 2021
Programs offered at the college are accredited with the Malaysian Qualifications Agency (MQA) and recognised by the Ministry of Higher Education Malaysia (MOHE). Instant program enquiry via WhatsApp, click here >
Diploma in Illustration (MQA / A5506) : 94 credit hours
Diploma in Animation (MQA / A6269) : 93 credit hours
Diploma in Graphic Design (MQA / A5507) : 96 credit hours
Diploma in Digital Media (MQA / FA3185) : 96 credit hours
Diploma in Fine Art (MQA / A6145) : 94 credit hours
Students are eligible to apply PTPTN study loan, tuition fee instalment as additional fee payment options on top of the study grants or special fee rebate granted.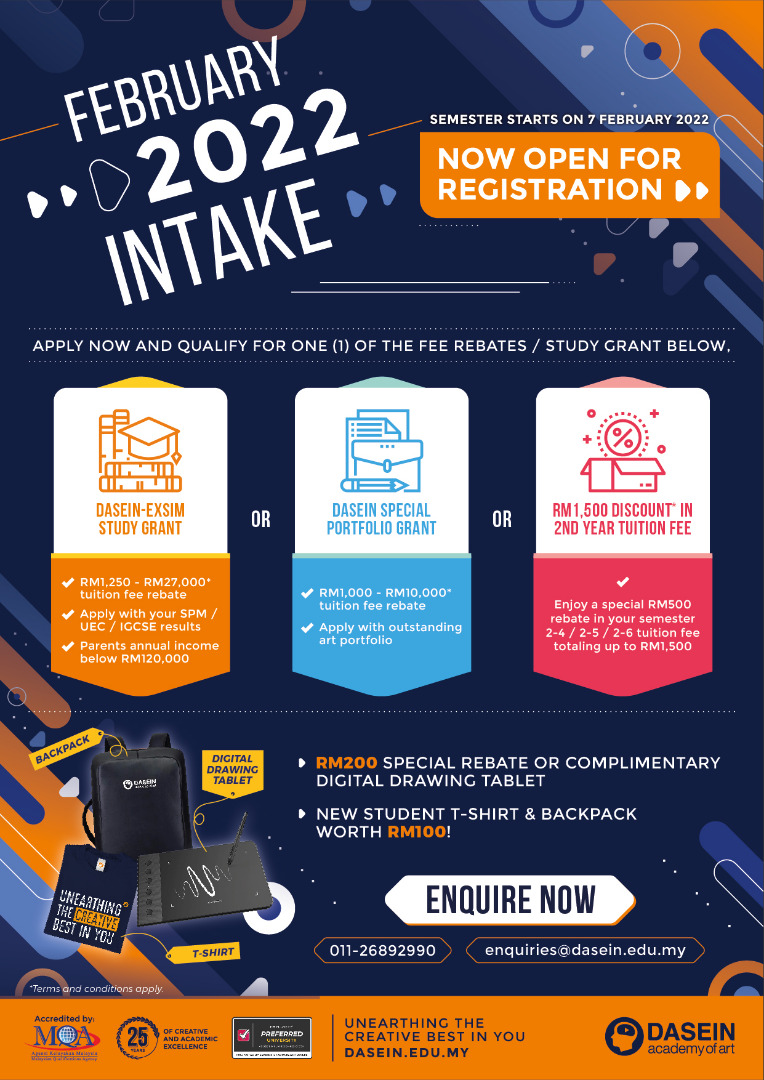 Instant program enquiry or campus visit appointment via WhatsApp, click here >
---
Terms and conditions:
Student may only qualify for ONE (1) type of grant or special fee rebate.
Student will need to clear 1st semester tuition fee to redeem complimentary digital drawing tablet and other goodies.
Dasein Academy of Art reserves the right to change promotional offers without prior notice.